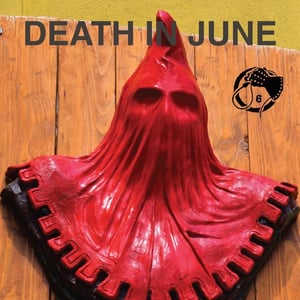 $

13.00 - On Sale
COMPACT DISC - BAD VCCD18 - UPC 753907235524
Presented in a foil-blocked mini-jacket with 8-page lyric booklet.
CD TRACK LIST
WELCOME TO COUNTRY
GOD A PALE CURSE
THE TRIGGER
SNIPERS OF THE MAIDAN
THE HUMBLE BRAG
GOING DARK
THE DANCE OF LIFE – TO SHOOT A VALKYRIE
NO BELIEF
THE POLE STAR OF EDEN
WHAT WILL BECOME OF US?
MY FLORIDA DAWN
NOTE: THIS IS A PREORDER. THE ALBUM WILL BE RELEASED NOVEMBER 30TH AND SHIPPED VIA USPS MEDIA MAIL THEN. ORDERS INCLUDING THIS ITEM WILL BE HELD UNTIL THE RELEASE DATE, AND ALL ITEMS ORDERED WILL BE SHIPPED TOGETHER THEN.